10/2/2013 Galactic Empire RESET
Cromerica again!
Top 20 Roster List
-----------------------------------------------------------
Player Score Kills Pl Empire Sz
Cromerica 32938686 6403 28 6801.320m
Perezrol 18990033 2000 39 10984.200m
Goofy 18188528 2728 37 6018.250m
Drunk Vegan 688800 265 15 26.570m
Traven 73510 30 1 0.000m
Titan 64317 19 4 21.850m
Skybird 6595 7 1 0.030m
Isaac 40 0 2 0.040m

5/5/2013 Galactic Empire RESET
Cromerica wins again!
Top 20 Roster List
-----------------------------------------------------------
Player Score Kills Pl Empire Sz
Cromerica 47028797 9647 28 6795.270m
Perezrol 9469122 1275 15 4500.000m
Escort 5590929 1413 7 106.310m
Goofy 2574950 525 8 402.690m
Traven 319408 32 3 205.650m
Digiownz 153990 45 4 0.080m
Thorin 20015 17 6 0.160m
Bill The Cat 8000 5 0 0.000m

12/15/2012 Galactic Empire RESET (has it really been that long?)
Congrats again to Cromerica!
Top 20 Roster List
-----------------------------------------------------------
Player Score Kills Pl Empire Sz
Cromerica 10308395724258 74 11642.880m
Nucleus 30609411 4023 81 14467.640m
Goofy 23171757 637 77 19874.750m
Jashk 21079345 1974 46 12107.100m
Skybird 9965247 1166 25 5520.320m
Bill The Cat 2233365 375 0 0.000m
Perezrol 849812 300 1 7.990m
Traven 729221 118 3 300.000m
Eric M 35050 11 1 0.000m
Peacekeeper 9810 1 7 8.800m

2/13/2011 - Galactic Empire RESET
Congrats again to Cromerica!
Top 20 Roster List
-----------------------------------------------------------
Player Score Kills Pl Empire Sz
Cromerica 738832771 4151 76 18243.200m
Eric M 12307372 1195 29 7608.510m
Skybird 7716572 2070 3 0.740m
Goofy 2966369 563 9 565.410m
Traven 2647902 489 10 914.500m
Santanna 2574888 780 16 0.450m
RockstarChef 233476 41 2 63.390m
BusDriver 4155 3 0 0.000m
Gooseman 500 1 0 0.000m
10/31/2011 - Galactic Empire RESET
Congrats to Cromerica!
Top 20 Roster List
-----------------------------------------------------------
Player Score Kills Pl Empire Sz
Cromerica 42729645 9738 31 5052.870m
Jvronis 22062424 4183 29 4846.190m
Eric M 21334362 3831 31 6766.250m
Goofy 14885011 2258 35 5234.330m
SmokeyMiles 8058308 1873 22 1200.240m
Bud 1372053 398 1 0.190m
RockstarChef 881356 216 1 18.540m
Traven 474793 170 2 0.560m
Mysticblue 1000 1 0 0.000m
Vindeiatrix 70 1 0 0.000m
06/20/2011 - Relocating Equipment
The BBS will be down for a few hours on the 21st due to relocating equipment. Should resume normal service before 5pm.
06/02/2011 - Galactic Empire RESET
This game was totally won by Dragon congrats! Too bad your membership expired or you would have won 15 days.

Top 20 Roster List
-----------------------------------------------------------
Player Score Kills Pl Empire Sz
Dragon 59033980 4284147 40423.670m
Goofy 22062637 1079 64 17625.000m
Jashk 20778380 638 83 16759.310m
MrModrick 5595842 449 70 5040.450m
Cromerica 1782607 395 13 241.420m
Toxick 1149771 238 4 386.080m
Opus 701730 159 1 200.000m
Facepalm 21277 12 0 0.000m
Metacognitionist 500 1 0 0.000m
Daniel Gentry 500 1 0 0.000m
Bill The Cat 10 2 0 0.000m
02/18/2011 - New phone number for modem access
503 646 2407 is the new line.. should connect at up to 33kbaud. Dialout should be improved performance as well.
10/16/2010 - Galactic Empire RESET
By popular demand (and it looks like overpopulation on some planets causing bugs) GE has been reset. Here is the final roster, congrats to Jashk winning a free 15 day extension on his membership!
Top GE Roster
-----------------------------------------------------------
| | | | | |
| --- | --- | --- | --- | --- |
| Player | Score | Kills | Planets | EmpireSz |
| Jashk | 97233277 | 5461 | 366 | 73930.540m |
| Dragon | 47007988 | 9565 | 122 | 8397.910m |
| Jvronis | 43174794 | 5290 | 146 | 21574.220m |
| Goofy | 43119019 | 6184 | 103 | 17719.990m |
| Peacekeeper | 19443729 | 2743 | 91 | 8806.990m |
| Ainvar | 12269161 | 3146 | 25 | 176.320m |
| Opus | 1671297 | 147 | 11 | 1139.130m |
| Mother | 30420 | 25 | 13 | 0.070m |
| Drunk Vegan | 505 | 2 | 9 | 0m |
8/31/2010 - ISP Change
New internet provider.. should be better performance
4/28/2010 - away with you or I shall taunt you another time


see more Lolcats and funny pictures
4/27/2010 - Paypal doesn't want our business
I received notice tonight that Paypal is intending on holding payments for 21 days. They will not release funds for some transactions without proof of delivery. And even then if I could show proof of delivery, they will hold the funds until they get around to releasing them. The proof would have to be a FED-EX UPS or USPS delivery. With no recourse for buyer or seller.
Any future payments made by this method will be delivered to accounts when funds are released. I strongly suggest you use Google for card payments or simply mail in a money order if you want your membership in a timely mannor. I have received a few payments since this email and they were not held. If you insist on using paypal, it is at your own risk.
1/23/2010 - No news is good news
2010 looks like it's going to be a busy year for thekeep.net. I'm planning some expansions of server hardware, multiple majormud games, and some other surprises. GE reset coming up Sunday AM as well
10/8/2008 - New Dialup line
I have installed a new dialup line the dial up number for the BBS is now 5035230136
10/6/2008 - Tele-arena revival!
Tele-arena has a new bunch of players all eager to play. Sign up and join in!
1/2/2008 - Hippie Gnu Ears
Welcome to 2008, please keep your hands and arms within the vehicle at all times.


moar funny pictures
11/18/2007 - Dial up returns
The KEEP has returned to modem access. Only one line for now, so if it's busy then keep trying it.
503 336 1463
10/15/2007 - Mod 9 Installed
Mod 9 installed! Thanks to all that donated.
10/10/2007 - Back up! Finally!
The BBS computer kicked the bucket, couple that with me moving last weekend = down time!
I have now replaced the computer, you should have not lost any days during the down time.
9/16/2007 - More new things to come
Some changes going on around here, stay tuned.
And yes as some people just found out, I am serious about the BBS and the system rules/policies. No kidding..
7/29/2007 - New Paypal Policy
All paypal payments must be made with accounts with a confirmed address. This is to prevent fraudulent chargebacks on our account.
Also as always, payments should be made with an instant-payment method; e-checks and other non-instant payments will be posted when they _clear_ not before. If you want your paypal payment to post immediately it must also fund immediately. We offer paypal as a courtesy service to our customers for convenience.
7/28/2007 - Players wanted
Looking for some serious Galactic Empire junkies for our game, see the website for more information. Also openings for Tele-arena addicts, and other online gamers.
5/3/2007 - GE reset today
GE has been dead for a while. Time for some new blood. Congrats to Glomaster for top score, too bad your membership isn't current or you'd get some free days.. Prizes for winning games are only awarded to paid members in good standing. Scoreboard is in the GE forum..
11/20/2006 - GE reset this Friday
To celebrate the largest shopping bonanza of the fall, you get a new GE game to play. While the others are spending money you can spend torpedos.
11/20/2006 - This is just cool
Check out this comic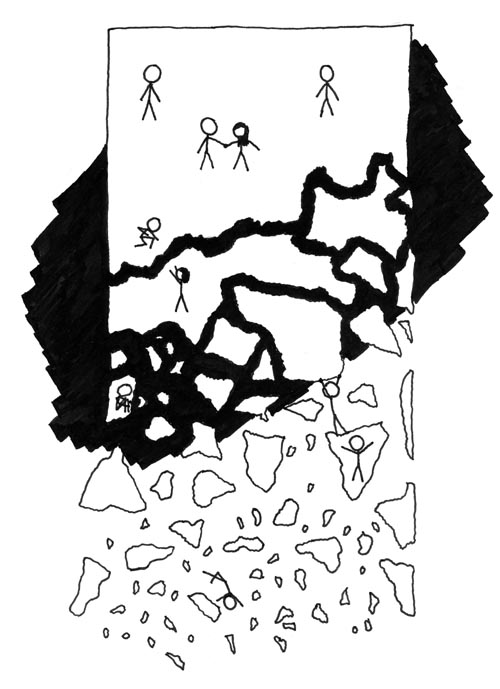 7/22/2006 - This is how I play guitar in my head
7/21/2006 - Seems to be all better
Server's fixed. Thank you all for your patience during the gameserver's anurism. New server. I'll probably have to reset GE again, Chime in in the GE forum
7/19/2006 - BOOM!
Game server's network server is down. Down DOWN drive died.. backups got a little tweaked got everything but one file, the GE ships file.. SO game's got no ships, but if you go in you can make more.
6/23/2006 - GE Reset!
Warm up your interceptors! congrats to Captain for the win!
5/4/2006 - Networking groups on the net for The KEEP BBS
I just set up two groups one on my space and one on frapper
groups.myspace.com/thekeepbbs Network friends and interests
www.frappr.com/thekeepbbs - Map where you can see where everybody is from
Feel free to join them and help promote your favorite BBS!
4/29/2006 - how cool is this
Want to watch mst3k? (wikipedia link) try this with winamp:
http://veneficus.serverroom.us:4126/;stream.nsv
3/27/2006 - Paypal is back
Yes ok fine I'll take paypal again. twist my arm, links in the rates page
3/23/2006 - MajorMud Updated
I have updated Majormud to version 1.11p
3/21/2006 - Moonknight / Mister13 Rest In Peace
An old member has passed on, Jay was a prince of a guy. And way too young!
I hope he is in a better place.
2/21/2006 - MONSTER CAT!
http://www.local6.com/news/7267453/detail.html
1/26/2006 - Paystone account funding issues and alternate payment methods
Some members have brought to my attention that it can take up to 10 days for US customers to fund your paystone account directly from their bank account. This is NOT entirely true, if you follow their instructions you can also drop funds off at any Bank Of America and get them credited within 2-3 working days. Since there's pretty much a BOFA anywhere sounds to me like a time saving solution
If you REALLY want your membership payment to arrive here overnight there's always westernunion.com or fed-ex for a money order...
Also I have had a number of members enter the payment info into their bank's billpay system and having it issue a bank check. This seems to work quite well. I am perfectly happy to receive payments that way. But it does take a few days to arrive here through the mail. But you can set this up to pay automatically so you don't have to remember.
11/30/2005 - Replacement CC processing system
I have a new pay system called paystone in the rates section which seems to be the best of the lot so far. I have set up links for the typical memberships. If you have any problems or questions let me know.
11/27/2005 - Thanksgiving and GE Reset
Happy Thanksgiving (yeah ok I'm a couple days late)
Galactic Empire will be resetting December 4, 2005 at 6am.
11/10/2005 - PIRATE RADIO
If you like rock n roll and 80's music check out our friends at Pirate Radio.
You can listen now with winamp or other aacplus players: Cool new banner below with current song!
<! // Start KQLZ Banner Code //>

Rock Live with The Pirate
10/18/2005 - Paypal doesn't want our money
Again paypal has locked out my account even though I've had lots of positive business coming through. Other methods of payment will be required until this is resolved. I really am sick of Paypal and their games.. SO I'd love to find another way for people to pay for accounts.. lmk if you have suggestions. Western union works but I think they charge a _lot_ more..
7/29/2005 - Another year older
I haven't been updating the news much, since frankly there's been little new going on here except for the usual games on the bbs and other than that no real changes or announcements. Though finally someone has bothered to kick me out of the castle in Excalibur. (yay!)
I wanted to take a minute and thank everyone that has supported The KEEP since it started in 1983 and encourage those that are here now to continue with our online community and are considering becoming members to join us. The KEEP will continue to be here. Anyway enjoy the BBS and if you have something to say email me, I am usually checking my email from wherever I am at.
3/14/2004 - GE Reset imminent!
Ge will big-bang on 3/17/04 at 5am, get your interceptor warmed up!
3/1/2004 - PIRATE RADIO
If you like rock n roll and 80's music check out our friends at Pirate Radio. You can listen now with winamp or other aacplus players:
<! // Start KQLZ Banner Code //>

Rock Live with The Pirate
2/27/2004 - Tlord winnner!
Congrats to Maniac for winning tlord! 15 days added to his membership
11/28/2004 - GE Reset
Ge will reset on 12/1/04 warm up your interceptor!
8/30/2004 - GE update
Ge missile technology upgraded, the guys in tech say they have improved missile performance to double the speed of missiles in the game. Enjoy!
6/9/2004 - Paypal's back
Ok I am now accepting paypal memberships again. Check out the rates page for the links.
6/1/2004 - GE winners
| | | | | | |
| --- | --- | --- | --- | --- | --- |
| Player | Score | Kills | Planets | Empire Sz | Prize |
| Whelen | 28192541 | 1216 | 84 | 21850.200m | 15 days added to membership |
| Chromis | 14262131 | 1386 | 35 | 9675.000m | 10 days added to membership |
| UFgradJCro | 3571171 | 680 | 10 | 900.090m | 5 days added to membership |
5/29/2004 - Passing of an old friend
Thomas "Techie" Manalo passed away yesterday, he will be missed. He hasn't been a member of the BBS in years but we remember him fondly.
5/29/2004 - GE reset
Ge will reset on 6/1 unless a majority of members have a problem with that date.
3/12/2004 -View of the Earth from Mars rover Spirit
How cool is this http://marsrovers.jpl.nasa.gov/gallery/press/spirit/20040311a/11-ml-02-earth-A067R1.jpg
3/9/2004 - New tourist class limits
I have been evaluating changing tourist (demo) accounts to a longer time limit.
After a week without limits I've found it has made little difference in system usage.. I have set the tourist class to a 7 day demo period, with 1 hour call limits.. unlimited calls per day. Previous tourists were 30 days of 2 hours per day, 30min call limit. Feedback is appreciated.
3/3/2004 - Power Outage
We were without power for about 24 hours.. back up about 3pm pacific time today.. :(
2/10/2004 - Firewall problems FIXED!
If you have had trouble getting online, or staying online the problem turns out to be my firewall router, which has decided to finally give up the ghost. It has been replaced, and things look a lot better from my end. Email me if you have problems staying online or reaching the BBS.
1/11/2004 - MajorMUD full reset
At the request of the current players of mud I have completely reset the game.
12/27/2003 - Down time
There was a lot of down time today when the system failed to come back up after cleanup @ 5am.. I believe majormud is the culprit so I installed the "Version O" update to see if that fixes the problem. It took all morning to convert/update and now everything looks ok.
12/10/2003 - Ecount.com email issues
Anybody having problems signing up for Ecount.com please call 877-ECOUNT-5 (877-326-8685) and let them know. They are having some email server issues and they ask that you call and they will send out the verification emails via another server when you do.
11/20/2003 - Galactic Empire Reset scheduled for 12/4/03
Warm up your interceptor.. Whelen looks like the obvious winner (again) and gets a free 15 day extension of his membership on 12/4 unless someone beats him by then.. Email if you have comments/concerns or use the GE forum
11/17/2003 - Pirate Radio Returns on the net
My favorite radio station in LA in the late 80's is back. <! // Start KQLZ Banner Code //>

Rock Live with The Pirate

<! // End KQLZ Banner Code //>

11/15/2003 - Paypal down again
Yep you guessed it. Paypal and I are arguing again. Have to use another service (ecount preferred) or mail a money order for the time being. Sorry for the probs. Paypal hates me :(

10/9/2003 - Crosswordz fixed
Just a quick note to let everybody know that the crosswordz game (just like scrabble!) has been reset and it now will store games for longer. I found it was deleting unstarted games too quickly it will now hold them for 15 days.

If you would like to join a game type /go crosswordz anywhere online

9/1/2003 - MajorMUD 1.11n installed
Yep.. its been updated.. lots of things changed

8/25/2003 - Crashes resolved
It was a combination of brownouts due to A/C and a power supply in a server here that was too old. It died. So I built another pc for that server and moved the A/C to another circuit. Result: no more crashes.

8/20/2003 - Trivia fixed
I have reset the trivia module and fixed the database errors. Thanks for your patience.

8/20/2003 - Game server crashes
I have determined the problem to be power related. I have to purchase a new battery backup for the servers. I will do what I can to keep them operational in the meantime. Sorry for the problems.

12/11/2002 - Warthog halo jump movie link broken
So here are some mirrors.. This is quite funny :) Quicktime is required: http://halo.bungie.org/misc/warthogjumpmirrors.html

12/11/2002 - Payment options update!
I am now accepting paypal payments again. Why? Well probably because Ebay bought them and now I have no choice but to use them for my Ebay auctions so I figure I might as well use them for the BBS too.

6/20/2002 - Funny stuff
This is something I found on the net. http://www.thekeep.net/media/triumph.wmv

6/16/2002 - I want one of these desks
Poetic technologies makes the ultimate computer desk. http://www.poetictech.com/

6/4/2002 - I no longer accept paypal payments
Paypal has decided that their policies are more important than my business, so I am no longer accepting payments via their service. I accept payments via c2it and billpoint, egold and probably other services. If you are using one and I don't seem to support it, please email me and let me know and I'll see what it takes to join up.

5/9/2002 -Save the world
These guys are trying to light up parts of the world that have no electricity. A very commendable effort. Click here for their website: http://www.lightuptheworld.org/

5/8/2002 - Poll Results

Who is the coolest Robot
Answers
Matches
Percentage
Marvin the Paranoid Android
6
13.0%
R2D2
12
26.0%
C3P0
2
4.3%
Robbie the Robot
1
2.1%
Maximillion
0
0.0%
K9
2
4.3%
Data
4
8.6%
Twikki
0
0.0%
Hymie
1
2.1%
Giant Robot
0
0.0%
Goldar
0
0.0%
Bender
4
8.6%
The Terminator
5
10.8%
Kryton
6
13.0%
Fembots
2
4.3%
DARYL
1
2.1%
---
Total Answers: 46
5/8/2002 - Check this out
This is kinda nifty, Picture Yourself In Plastic
5/7/2002 - Check this out
Templar says to look at this: http://www.xboxs.com/XboxAu/downloads/warthog.wmv it's really funny. It requires windows media player or equiv to play.
5/5/2002 - New Format
The KEEP's web page has a new look. Comments? Feel free to post me an email on the BBS.
5/5/2002 - Galactic Empire Reset is coming up!
The current game is ending at the end of May. I am hosting an online chat in the teleconference at the end of the month to discuss changes to the game settings, galaxy size and the addition/modification of ships. For more information check out the Forums
5/5/2002 - Gaming news
An interesting open-source (read: FREE) game that is a cross between deathmatch and the old arcade game Battlezone has been produced. It is available for many platforms, including windows, linux etc..
I highly recommend it for a bit of fragging in the afternoon check it out at their homepage: http://www.bzflag.org/
5/5/2002 - Dreamcast Emulation
Like some of you I own a dreamcast and frankly found that it can be frustrating not having any new games since Sega dumped it. Then I discovered that there's lots of developers on the internet making new games! And emulators too! I particularly enjoy the Quake port that they have developed and there is even DCMame! for more information check out this quality web site: http://www.megagames.com/dc/dc.shtml
5/5/2002 - MAME cabinets now available, MP3 jukeboxes on their way
As some of you know I own http://www.arcadeshopper.com/ and I am a buyer/seller/trader of arcade games and pinball machines. What you may not know is that I am developing new arcade emulation cabinets for home or business use. They are amazingly nice (if I say so myself) and support over 3000 video games from just one cabinet. There are two and four player capable cabinets available now. I am developing other cabinet styles such as cocktail and cabaret styles.. And my MP3 jukebox will be available soon as well! A full featured jukebox just like they had at the corner pool hall but instead of CD's or 45 RPM records it plays MP3 files from an internal hard disk drive. For more information consult my web site at http://www.arcadeshopper.com/